Stack Homes Stack Homes 320 Prefab Home
The Stack Homes 320 is a 320 square foot modular unit designed to be combined with additional units to create additional living space. State and local codes may limit use as a stand alone ADU based on square footage minimums, check with your local building laws.
The unit is designed as a studio living unit, complete with galley kitchen with breakfast bar, half bath and built-in storage and closet space in the bedroom area, as well as an optional front deck.
Stack Homes Stack Homes 320 Features
Modular, steel-frame, SIP panel construction
Versatile, stackable design
High quality Western Window Systems glass sliding doors
High efficiency dual-pane windows
Open-concept spaces, 9-foot ceilings
Homes include cabinets and solid surface quartz counters
Homes include energy efficient fridge/freezer, cooktop, electric oven, and dishwasher
Mini-split HVAC unit included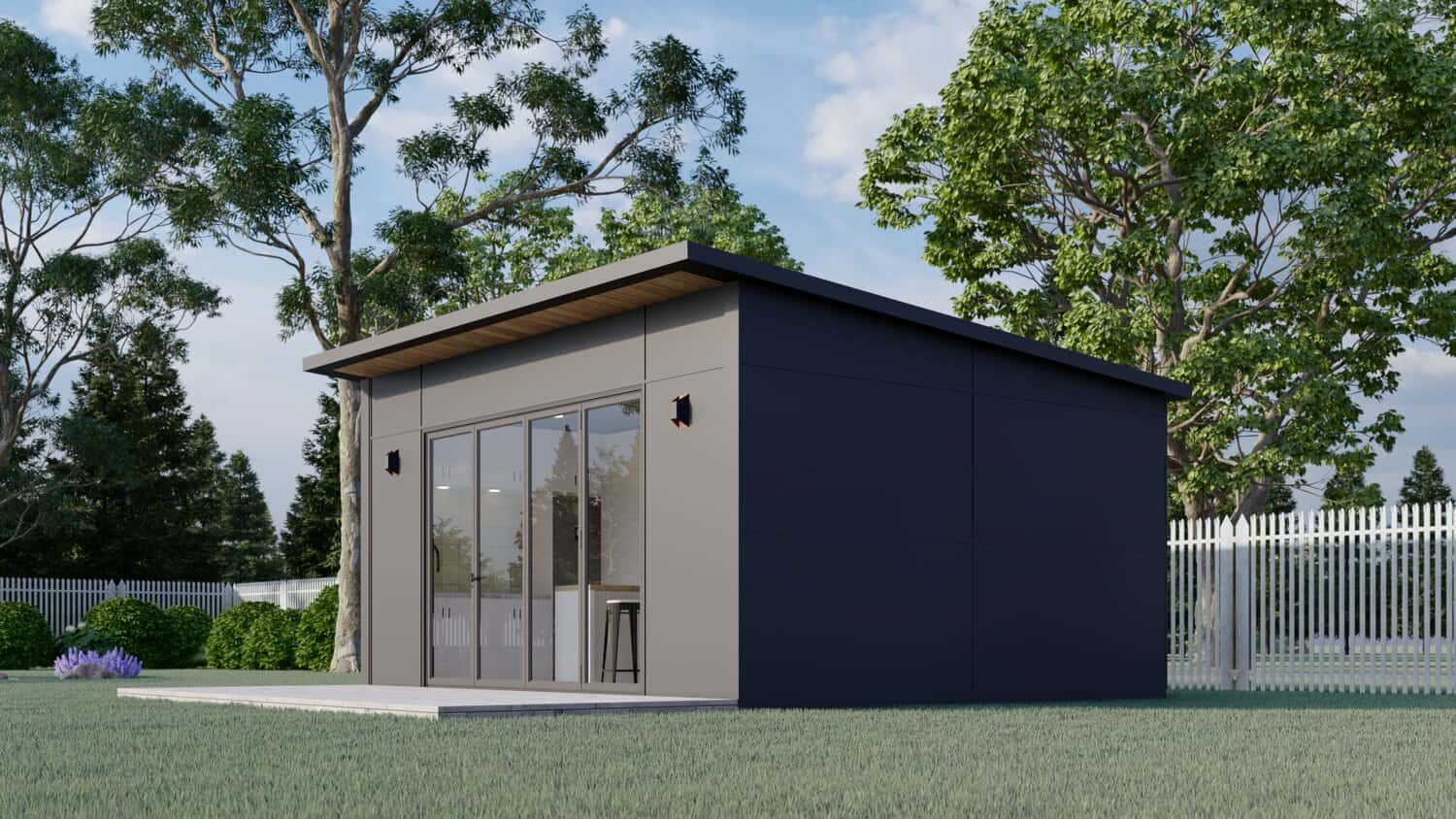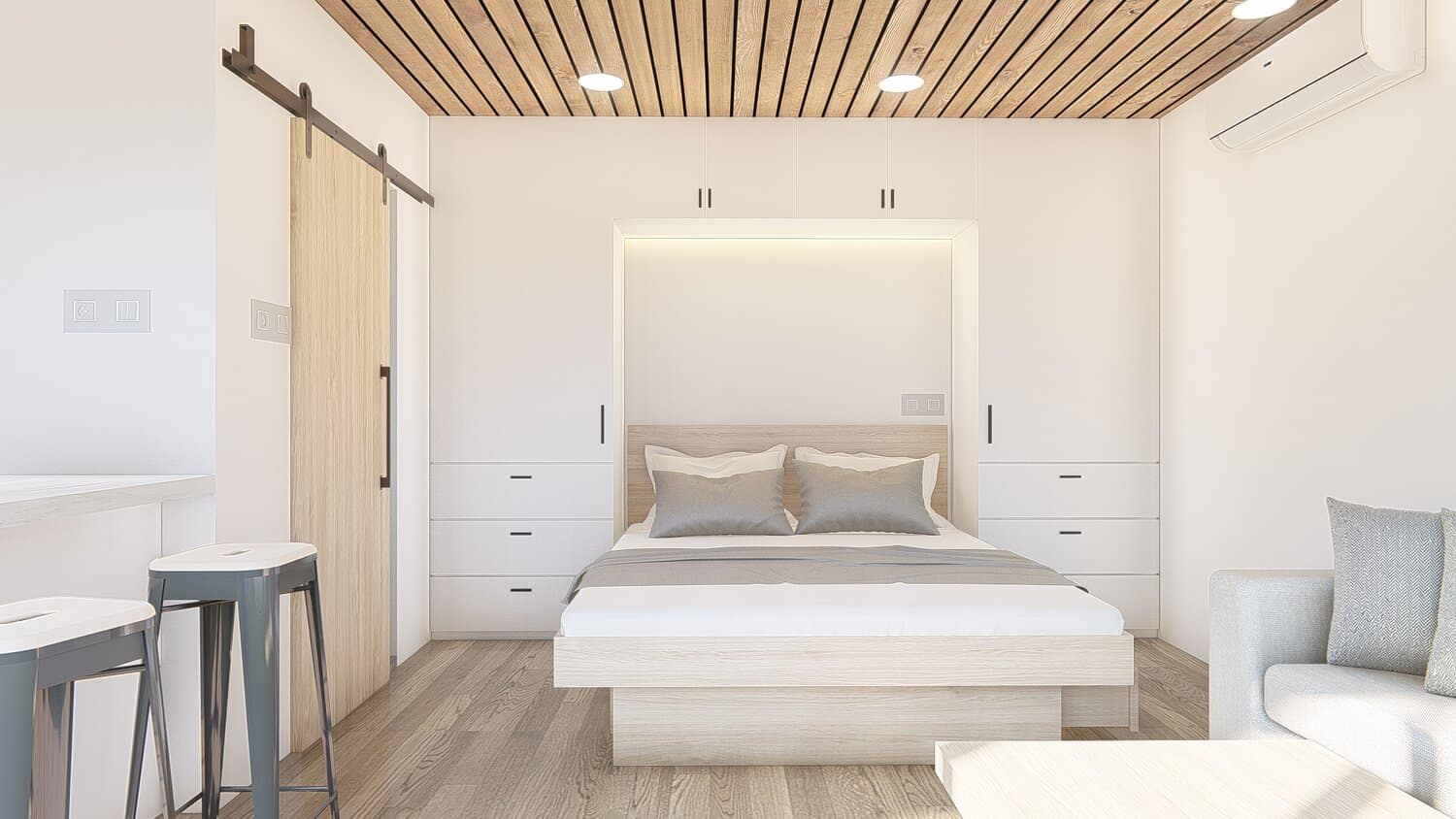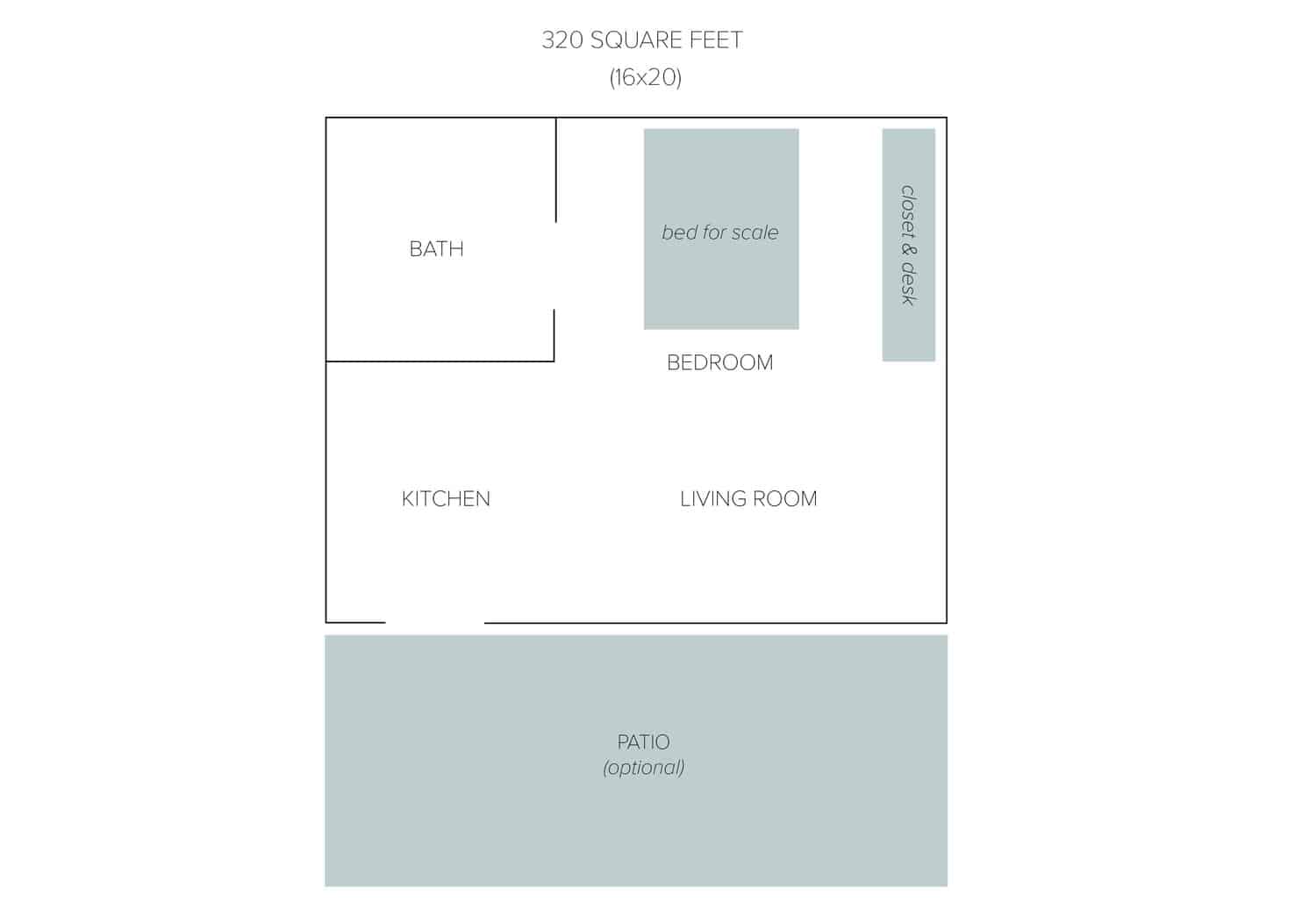 Stack Homes 320 Room Summary (ft.in)
First Floor
Public Living Space
Private Living Space
Bathrooms
Utility Space
Outdoor Space
Build Details
| | |
| --- | --- |
| Foundation: | |
| Roofing: | EPDM membrane |
| Framing: | SIPs & Steel |
| Shealthing: | SIPs |
| Construction Notes: | |
| | |
Insulation
Ceiling:

(R | Type)

21

Wall:

(R | Type)

21

Ceiling:

(R | Type)

R-40
Finishes
| | |
| --- | --- |
| Siding: | Fiber Cement |
| Windows: | Double-pane argon gas-filled windows throughout |
| Entry Doors: | |
| Sliding / Terrace Doors: | |
| Walls: | Gypsum drywall |
| Floors: | Hardwood |
| Interior Finish Notes: | |
Stack Homes Stack Homes 320 Package Includes
Appliances
| | |
| --- | --- |
| Range: | |
| Cooktop: | Electric cooktop |
| Microwave: | |
| Oven: | |
| Kitchen Hood: | |
| Refrigerator: | Refrigerator & freezer |
| Dishwasher: | |
| Washer / Dryer: | |
Kitchen
| | |
| --- | --- |
| Countertops: | Quartz countertops |
| Kitchen Cabinets: | Included |
| Kitchen Sink: | Stainless steel sink w/ garbage disposal |
| Kitchen Faucet: | Matte black fixtures and faucets |
Bath
| | |
| --- | --- |
| Bath Sink: | Porcelain sink with Moen faucet |
| Bath Faucet: | Matte black fixtures and faucets |
| Toilet: | Toilet w/septic or utility hookup |
| Bath Tub: | |
Mechanicals
| | |
| --- | --- |
| Water Heater: | |
| HVAC Heating: | |
| HVAC Cooling: | |
| Ventilation System: | |
| Solar Panels: | |
| Alt Energy System: | |
| Green Home Features: | |
Green Home Features
| | |
| --- | --- |
| Green Home Features: | |
| Alt Energy System: | |
| Solar Panels: | |