Vessel
Vessel
Vessel Houses offers futuristic, modular, prefab mini housing units designed to function as ready to use lodging units, rental homes or small vacation or primary homes. The company is based in Texas and offers complete ready to use mini housing "cabins". Vessel offers three different sized units ranging from 20 – 40 foot lengths. The homes feature state of the art home automation systems. Pricing begins at $95,000.
Vessel Technology wants to deliver the simple life whether at home or on vacation, courtesy of a high-tech tiny modular home or cabin.  With a design and look different than anything around, Vessel Houses offer convenience, control, connectivity, and comfort with a comprehensive yet easy-to-use smart home package.
Vessel Houses are suited for any climate, whether a humid beach, chilly mountain, or arid desert is in your plans, Vessel comes with fitted doors, R18-R42 insulation, and double-tempered glass to provide protection and sound-proofing from the outside world.  270° panoramic floor-to-ceiling hollow tempered windows and thermal insulation allow you to sleep in nature's observatory. Unlike the typical tiny home, there is no ducking to get into or around a Vessel House.  The ceilings are 8ft high throughout the Vessel.
Vessel's prefab construction allows for minimal site impact while using sustainable and eco-friendly materials. Built with a solid steel structure, aluminum skin, and hurricane-certified glass, these environmentally friendly prefabs are state-of-the-art and designed to last for more than 70 years.
Vessel Houses are transported to your location as a complete unit by truck. Once at the site the home is placed by crane and connected to the utilities.
Differences in price points: (Certification is for USA only)
Uncertified ($90K-$105K)– designed to be placed in the country or areas where there will be no required inspections by a local building authority. The Vessel will be trucked in fully assembled and requires very little on-site time.
Certified ($115K-129K)-designed for locations requiring a permit and building inspections.  These are generally located inside City Limits although there are some areas in City Limits and Towns where a full on-site inspection may not be required.
Vessel Houses Home Features / Design Focus
Futuristic, ready-to-use mini home
Steel frame, aluminum skin cabin
Smart home lighting, HVAC, window shade, entry door lock automation
High efficiency, low noise, foam insulated cabin
Radiant in-floor heating, mini-split air conditioning
Covered front terrace with glass railing
---
Vessel Houses Prefab Home Models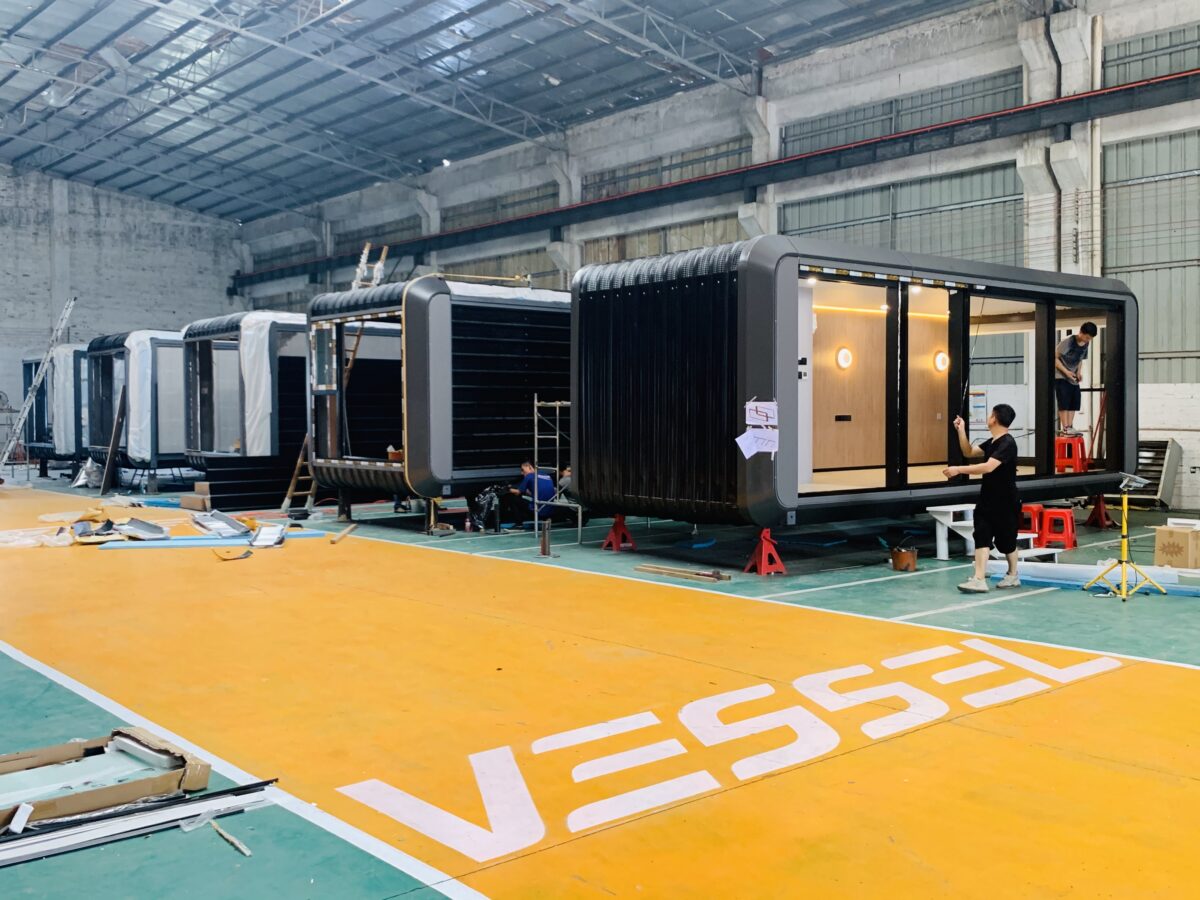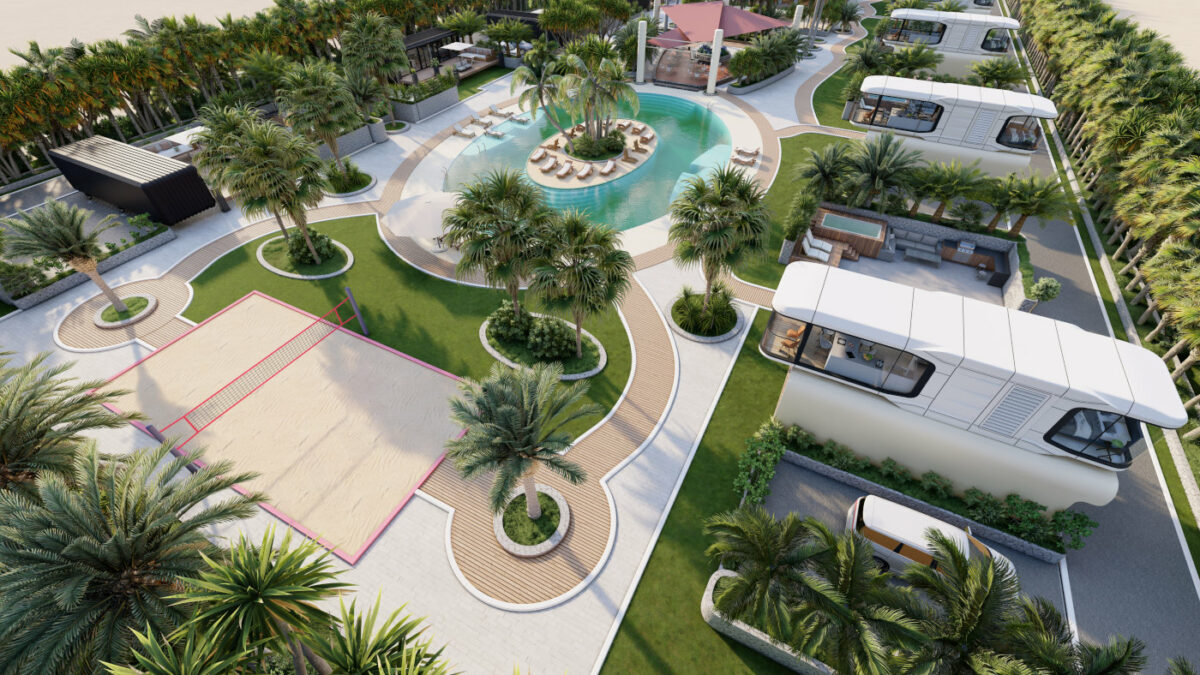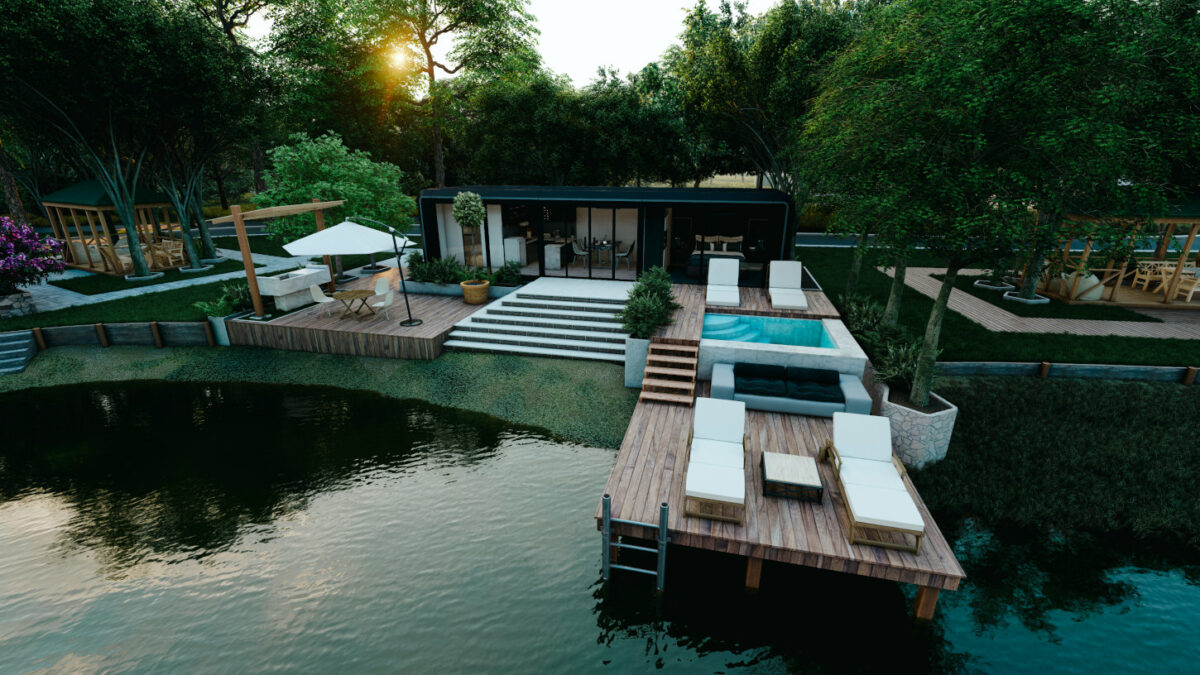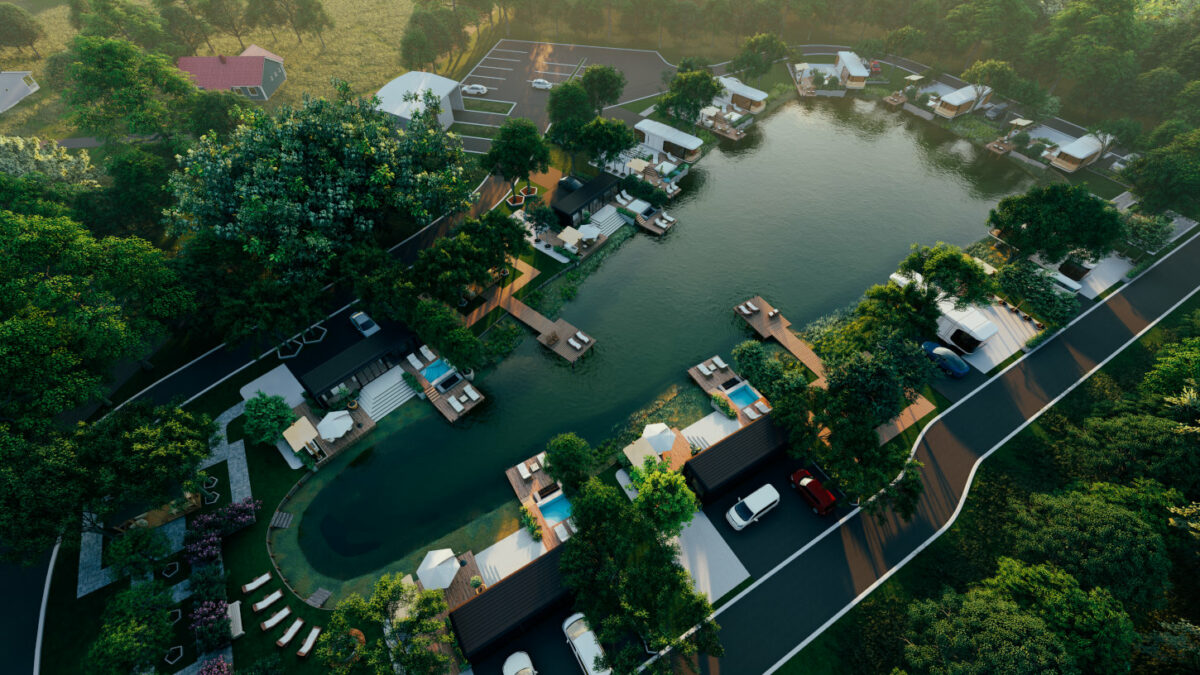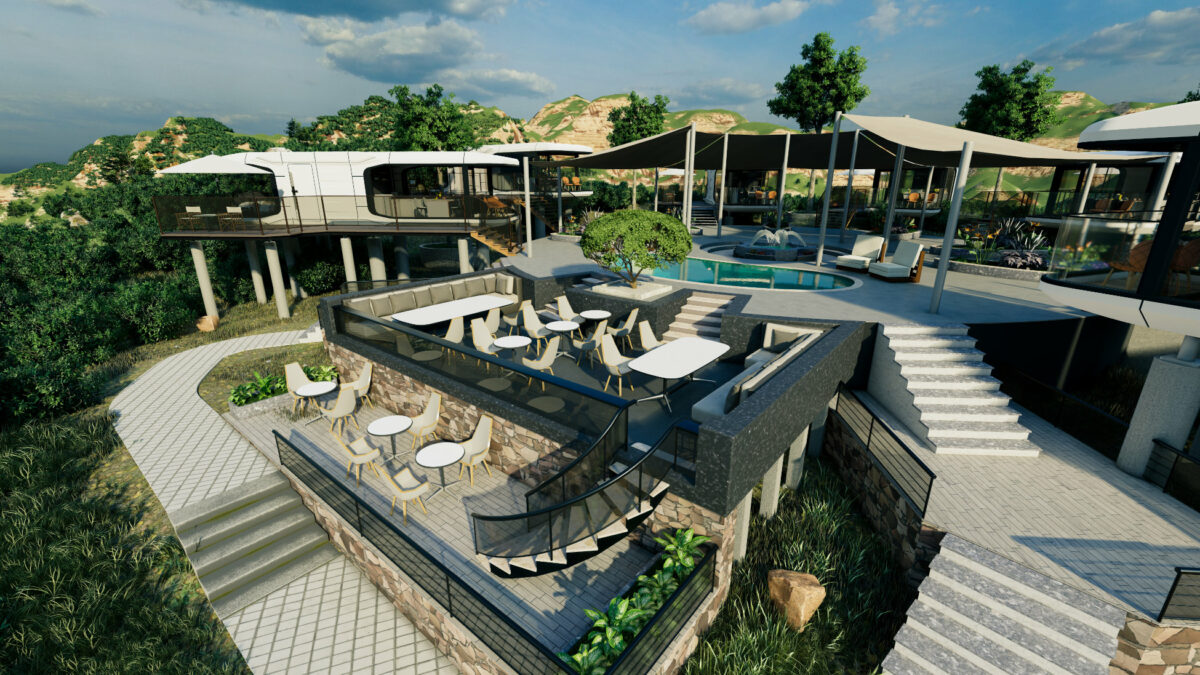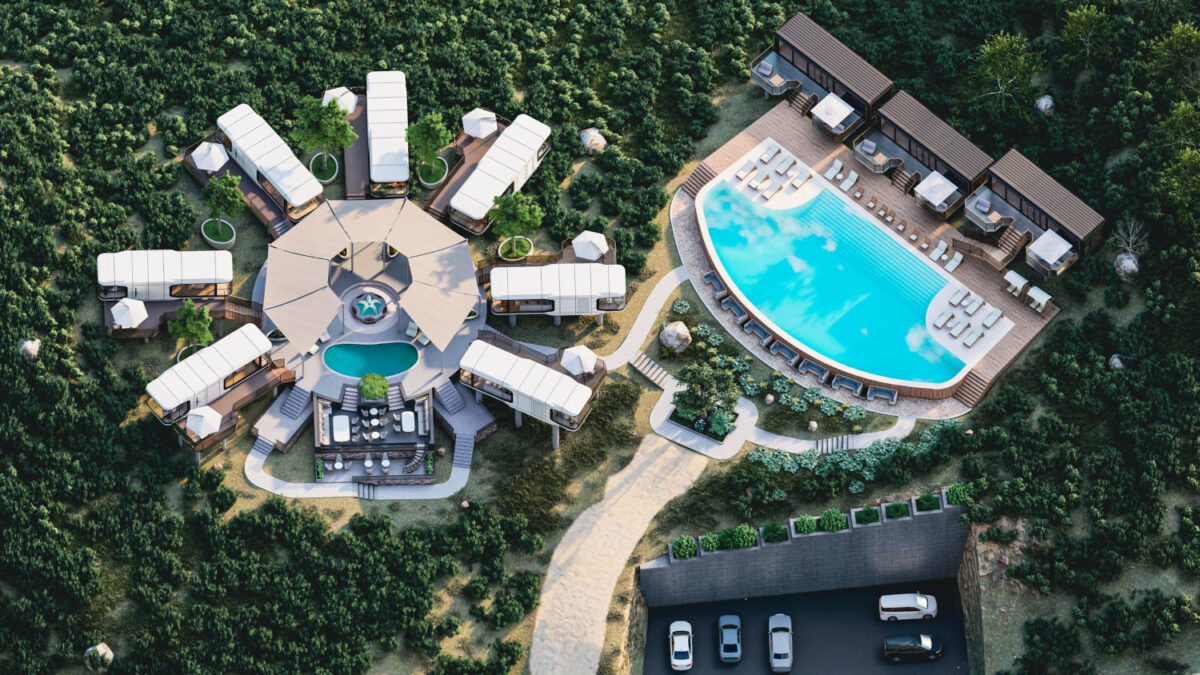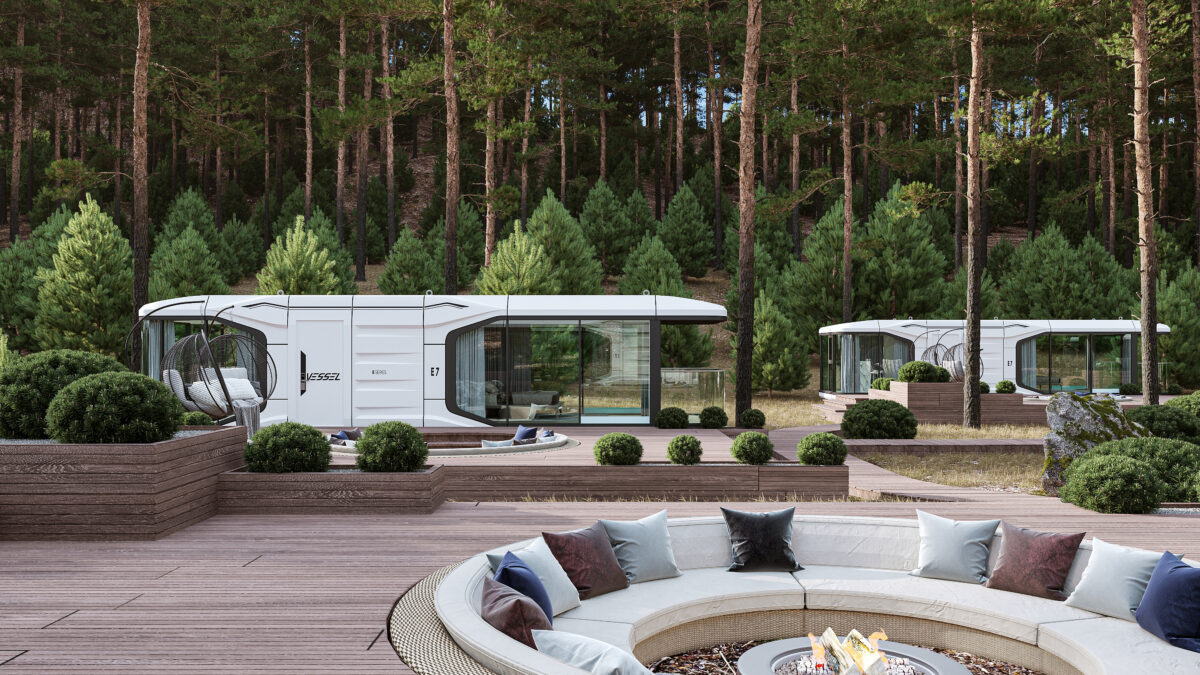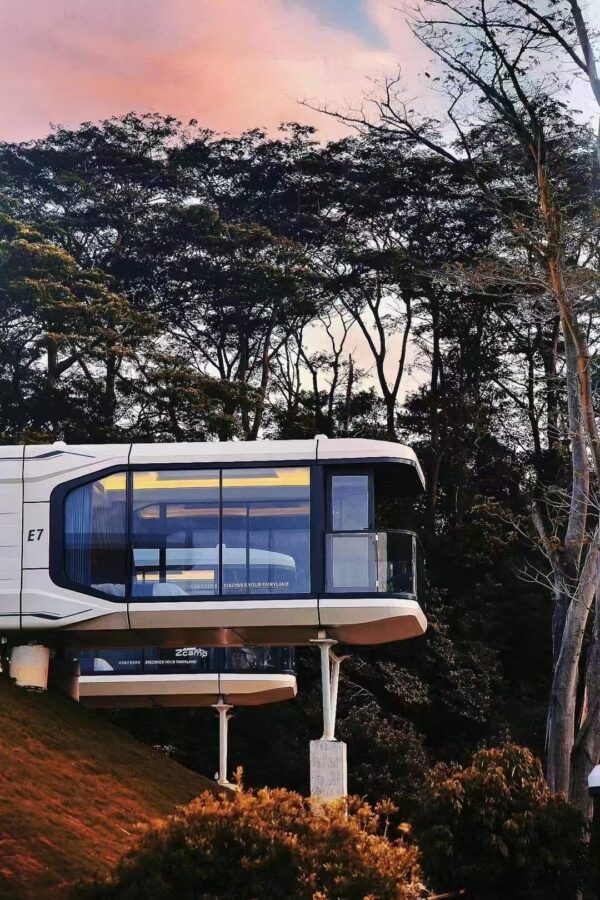 Vessel Home Price Includes
Home Structure / Finishes / Rough In / Appliances
Price Includes
(Not Included)
Structural Shell
Exterior Finishes
Windows / Doors
Interior Finishes
Finish Flooring
Plumbing Rough In
Plumbing Fixtures
Electrical Rough In
Light Fixtures
Kitchen Appliances
Water Heater
Washer / Dryer
Heating System
Air Conditioning
Transport / Site / Permits
Price Includes
(Not Included)
Vessel Houses in the News
Contact Vessel
Vessel Houses
Send a message to Vessel Houses