BrightBuilt Home
BrightBuilt Home
BrightBuilt Home is a collaborative project dedicated to the development of affordable, sustainable, highly efficient, versatile prefabricated buildings focused on self sufficient, zero carbon footprint living.
The first BrightBuilt Home was the BrightBuilt Barn, which started as an idea of Keith Collins to build a "super sustainable" studio / workshop.  Mr Collins together with Kaplan Thompson architects, Bensonwood Woodworking Co. and a collaborative team of green designers and engineers completed the first Bright Built Barn in 2008.
In 2013, BrightBuilt Home was founded from Kaplan Thompson Architects to a line offer super sustainable, green homes with the goal that the homes be "beautiful, sustainable and attainable".
Since 2013, BrightBuilt home has designed and built more than 60 homes in the New England and Mid-Atlantic United States. BrightBuilt home currently offers nine standard designs ranging from 640 to 2,700 sq ft and all designs are modifiable or fully customizable.
Continuing their focus on super high-efficiency homes, BrightBuilt home models offer Net-Zero or near Net-Zero Energy designs that greatly reduce or possibly eliminated heating costs.
Utilizing the efficiency and quality benefits of prefabrication, BrightBuilt home homes are constructed off-site and delivered as completed modules. All home models offer garage options. Home prices include site prep with full basement foundation, exterior and interior finishes and all mechanical, HVAC, electrical and plumbing systems and fixtures.
Included in the price of each home:
Excavation & concrete for a full basement foundation
BrightBuilt Home High-Performance double-stud wall assembly
Triple Pane windows
Standard interior finishes – trim, kitchen cabinetry, countertops, pre-finished

flooring, paint
Standard interior fixtures – kitchen sinks, bath vanities, plumbing fixtures, showers & tubs
Standard exterior finishes – siding, trim, trellises & overhangs (where indicated), roofing, entry decks & railings
HVAC systems – heating & cooling), fresh air ventilation, efficient hot water heater
BrightBuilt Home Home Features / Design Focus
Sustainability
Open source collaboration, improvement and education
Adaptable, flexible livability
Options for Off grid, sustainability with net-zero carbon emissions and energy self-sufficiency
Super insulated
90% Prefabricated off site
---
BrightBuilt Home Prefab Home Models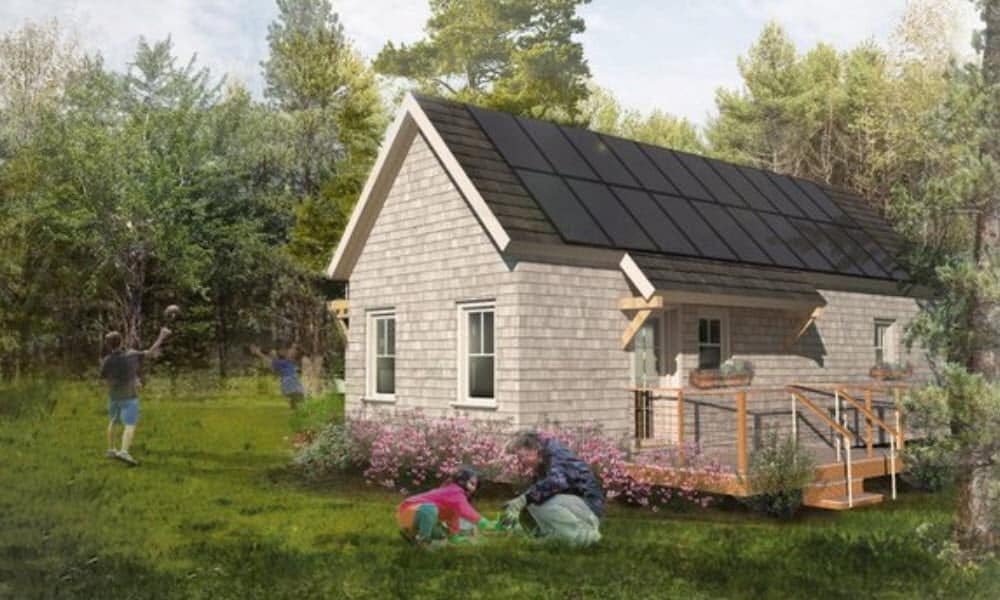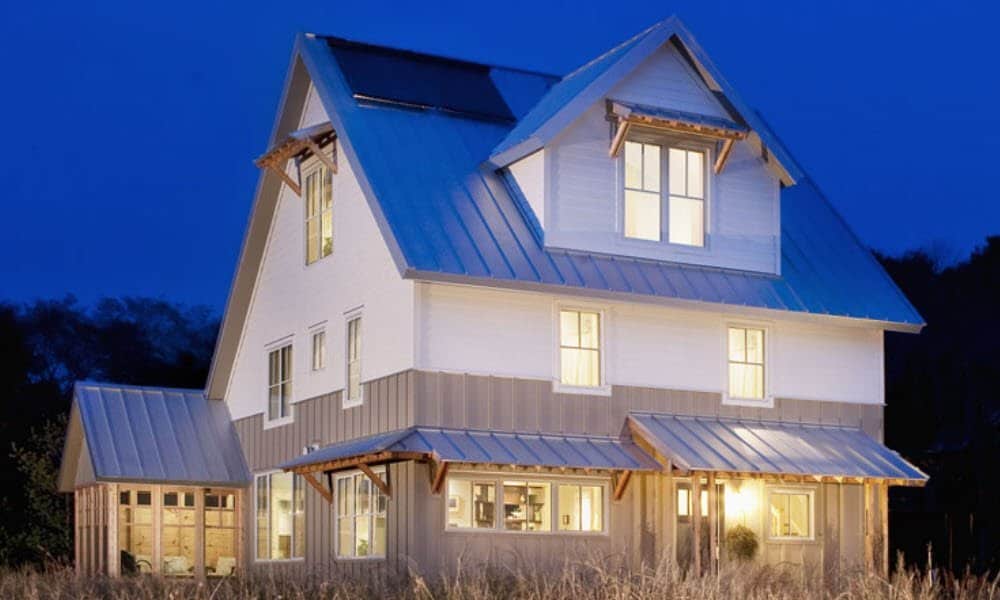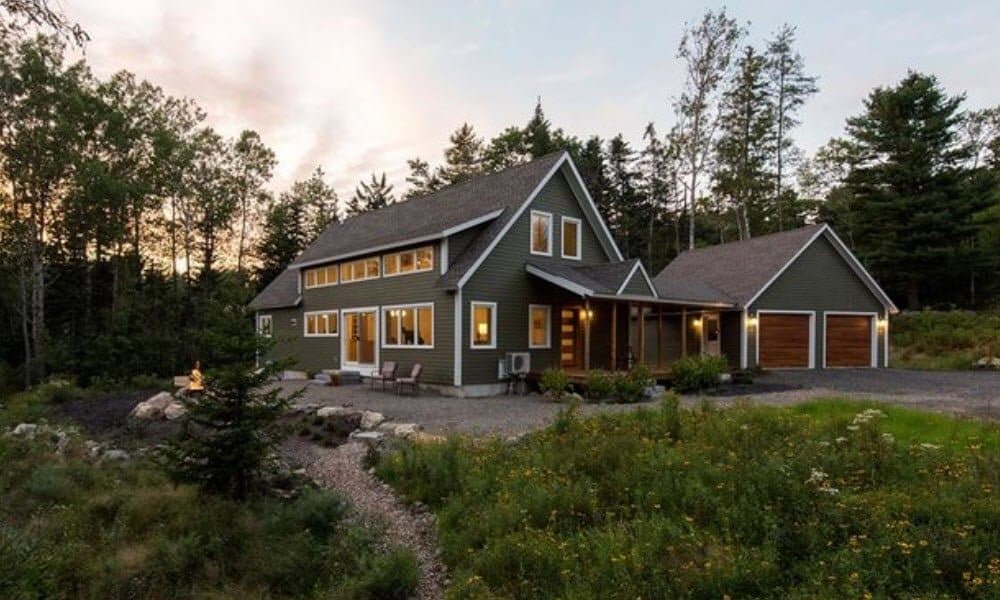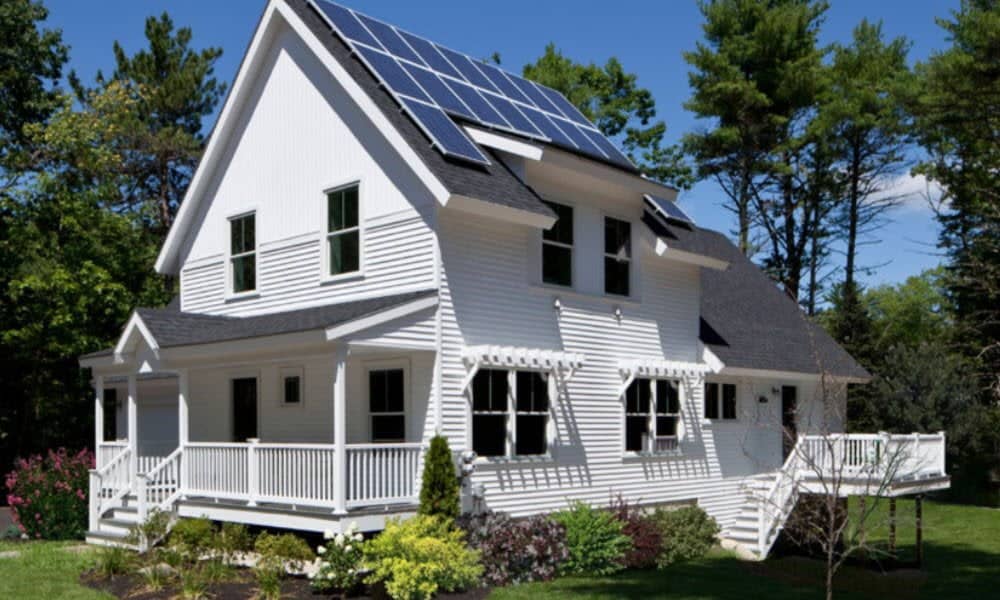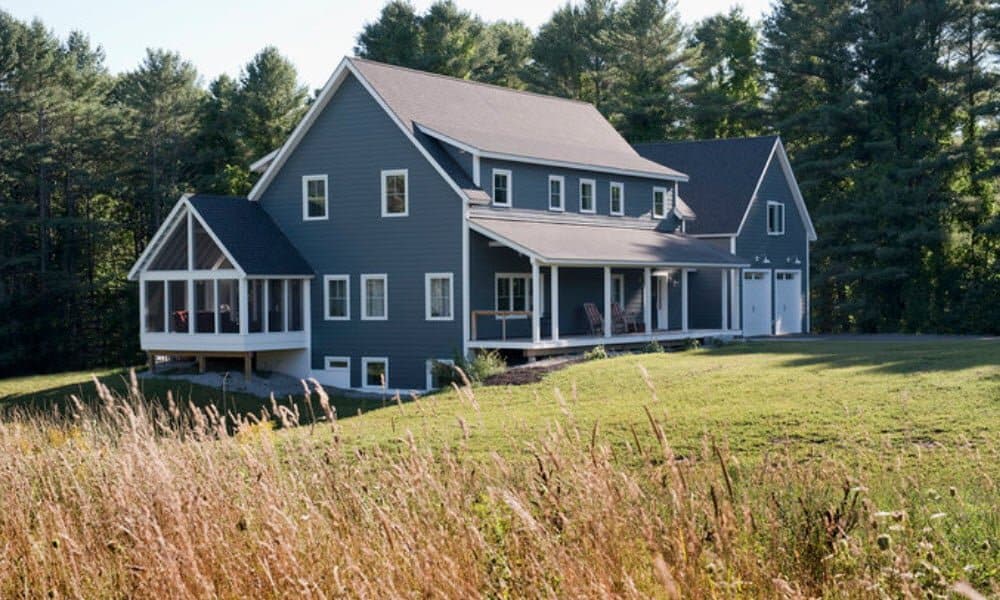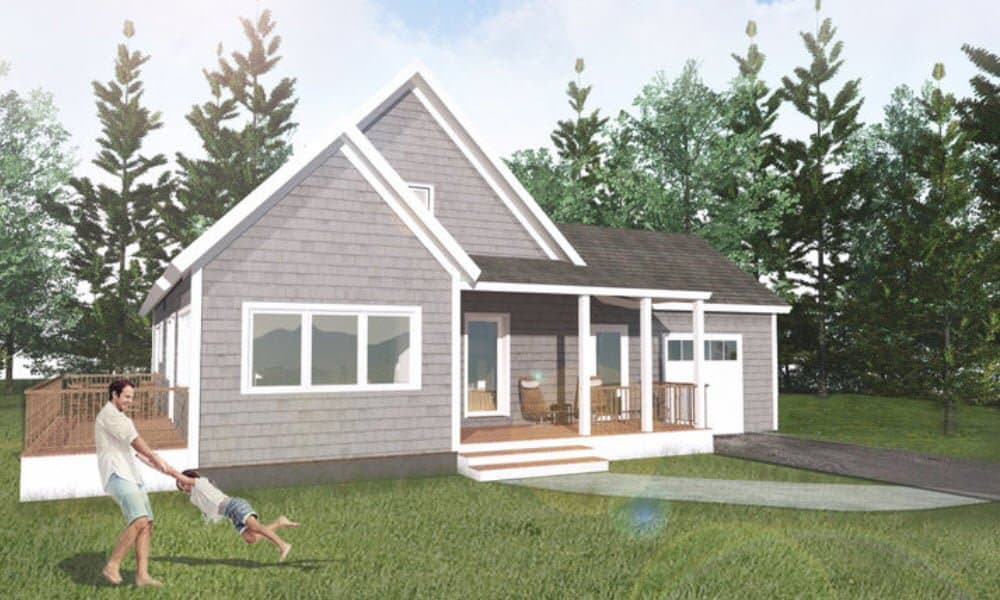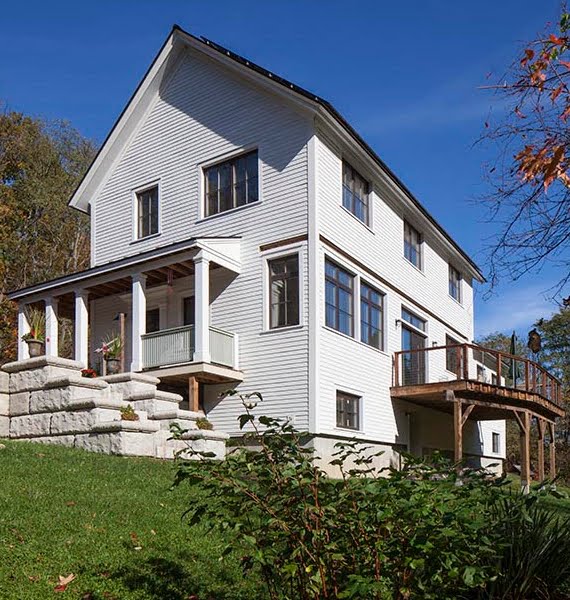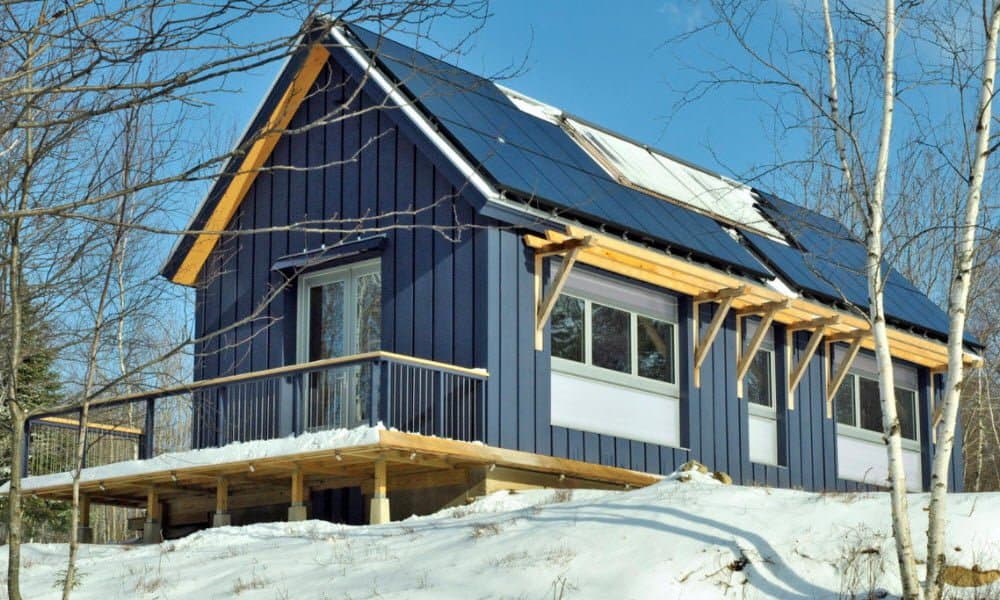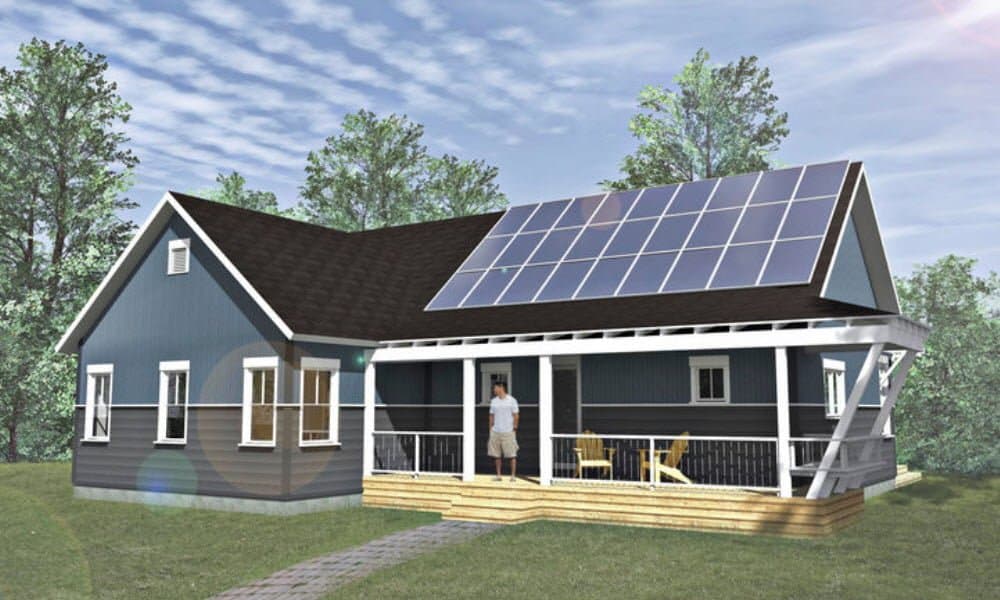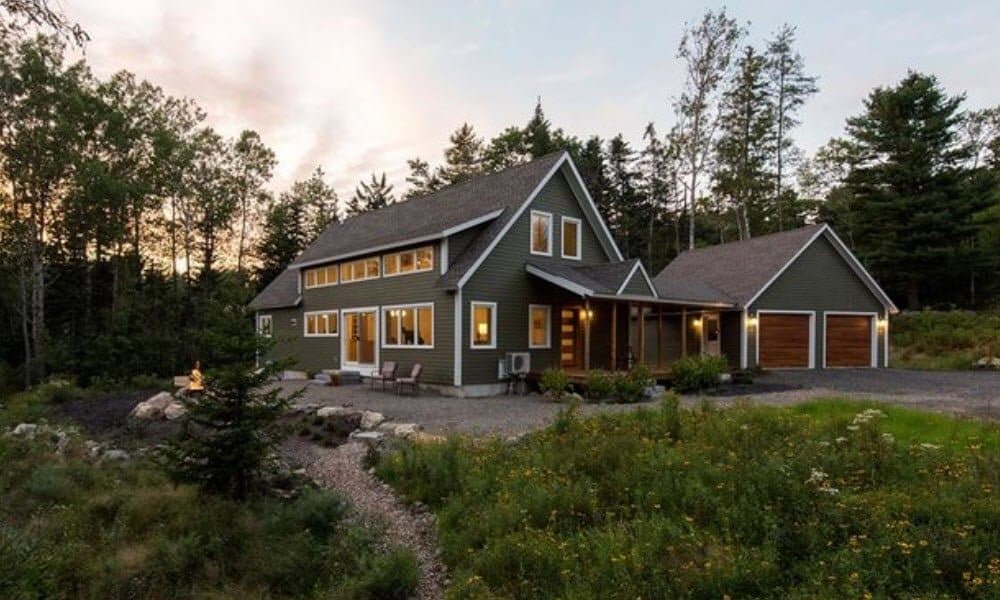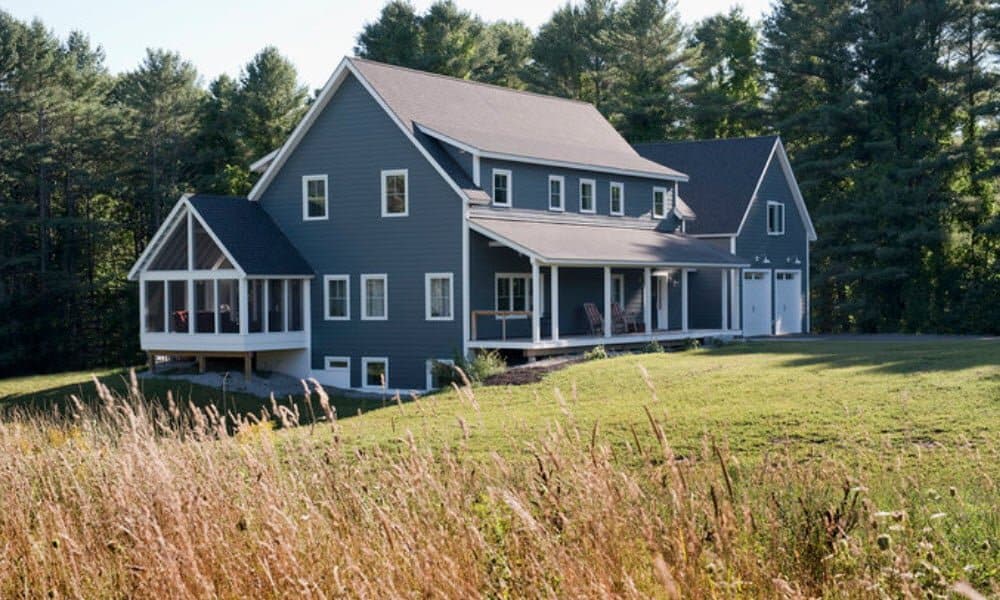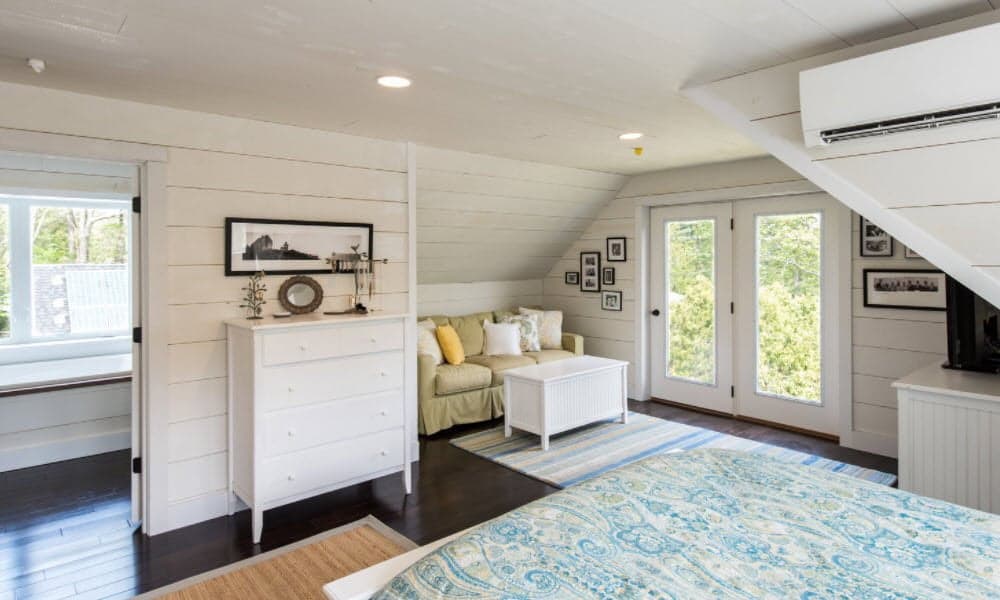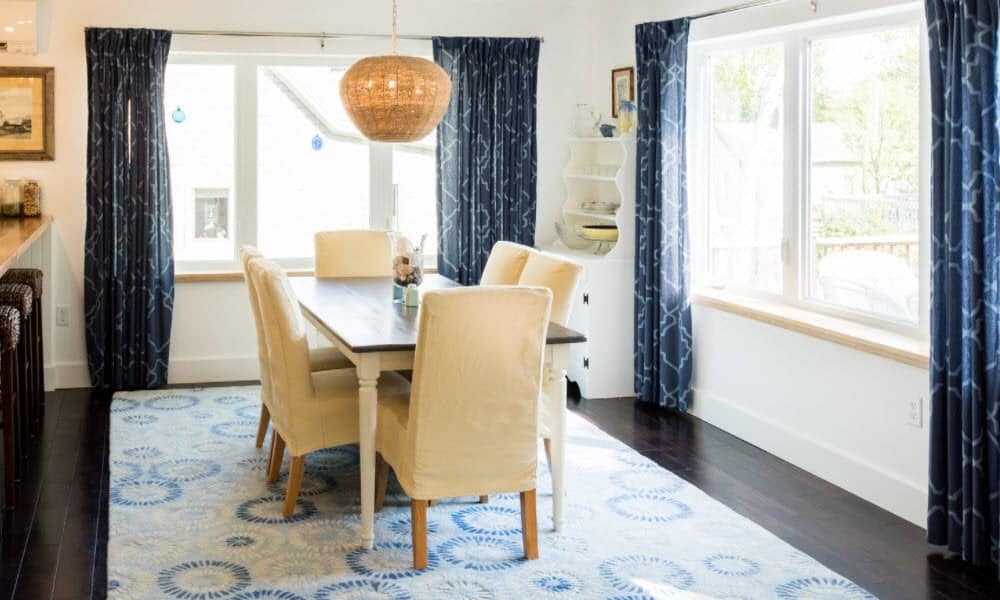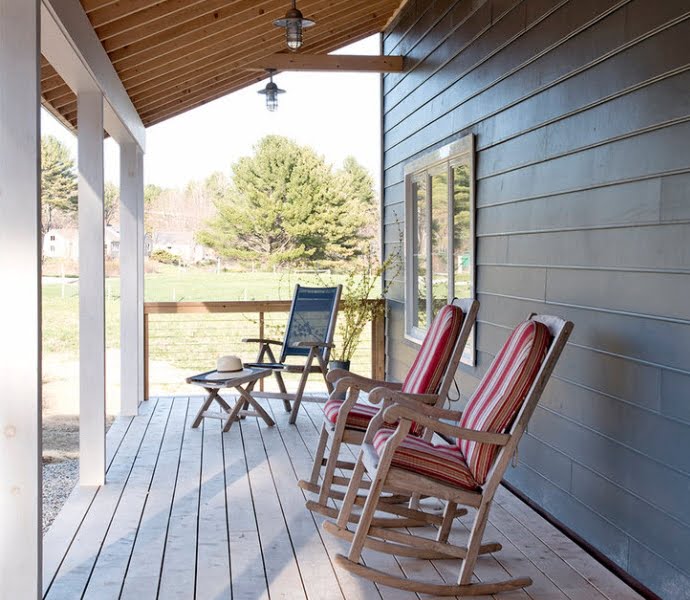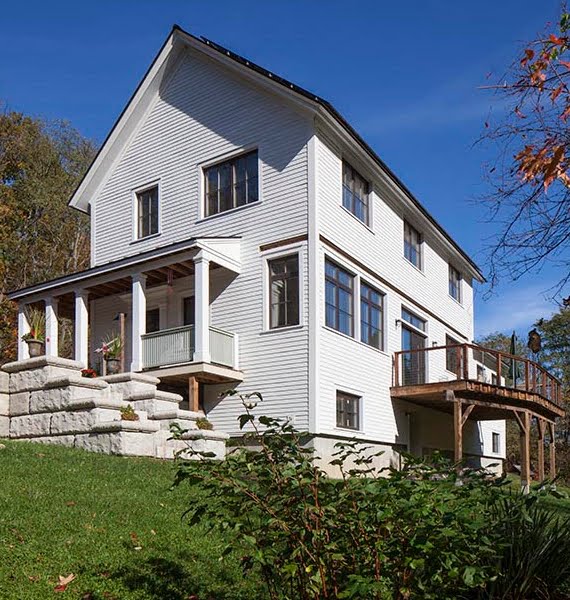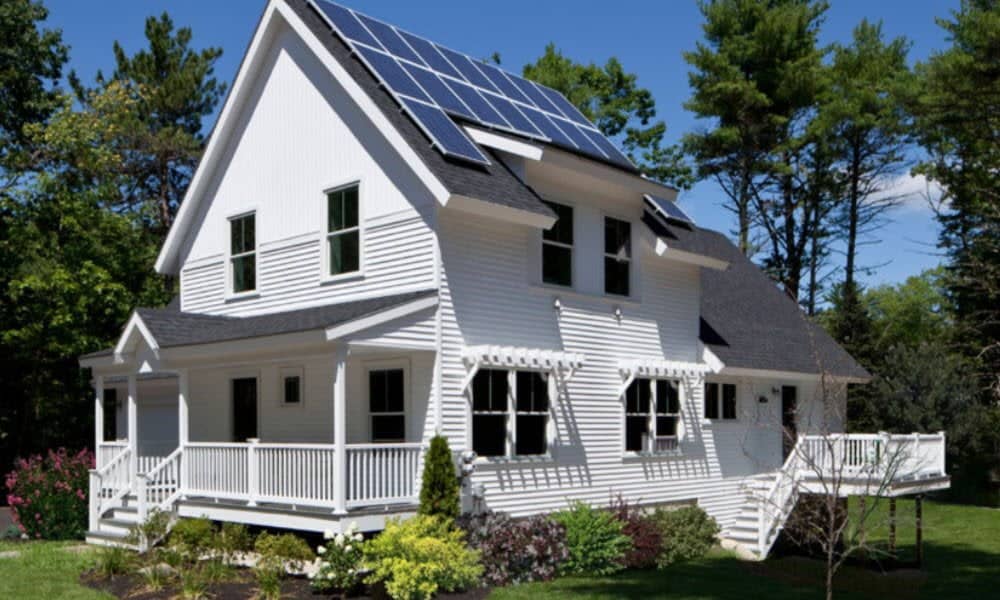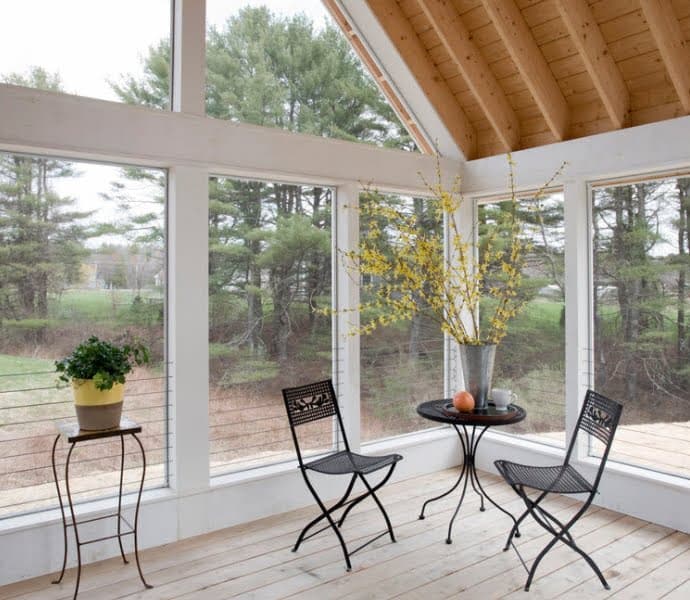 BrightBuilt Home Home Price Includes
Home Structure / Finishes / Rough In / Appliances
Price Includes
(Not Included)
Structural Shell
Exterior Finishes
Windows / Doors
Interior Finishes
Finish Flooring
Plumbing Rough In
Plumbing Fixtures
Electrical Rough In
Light Fixtures
Kitchen Appliances
Water Heater
Washer / Dryer
Heating System
Air Conditioning
Transport / Site / Permits
Price Includes
(Not Included)
BrightBuilt Home in the News