Zip Kit Homes Sedona Prefab Home
Zip Kit Homes provide modern modular and panelized prefab home kits for assembly by local contractors. The kits are designed and built using many best practice building techniques for energy-efficiency and performance. 
The Sedona home model offers 1,000 square feet with a master bedroom and bath and a guest bedrooms and bathroom. The public living spaces feature an open design with large kitchen island and optional fireplace. Large energy-efficient windows provide abundant natural light. Deck space on the front and rear of the home offer accessibly outdoor living space. The Sedona also offers an 1 or 2-car attached garage as an optional add-on.
Zip Kit Homes Sedona Features
Modular prefabricated construction
Kit of Parts home finish packages
State of the Art building techniques including:

Lean Building Practices
Advanced Framing
Rainscreen wall design
Zip Systems sheathing and roofing products
Advanced air filtration and ventilation systems

Home completion in as little as 2 months
Low-VOC finishes
High-quality and high-efficiency windows and doors
Floor Plan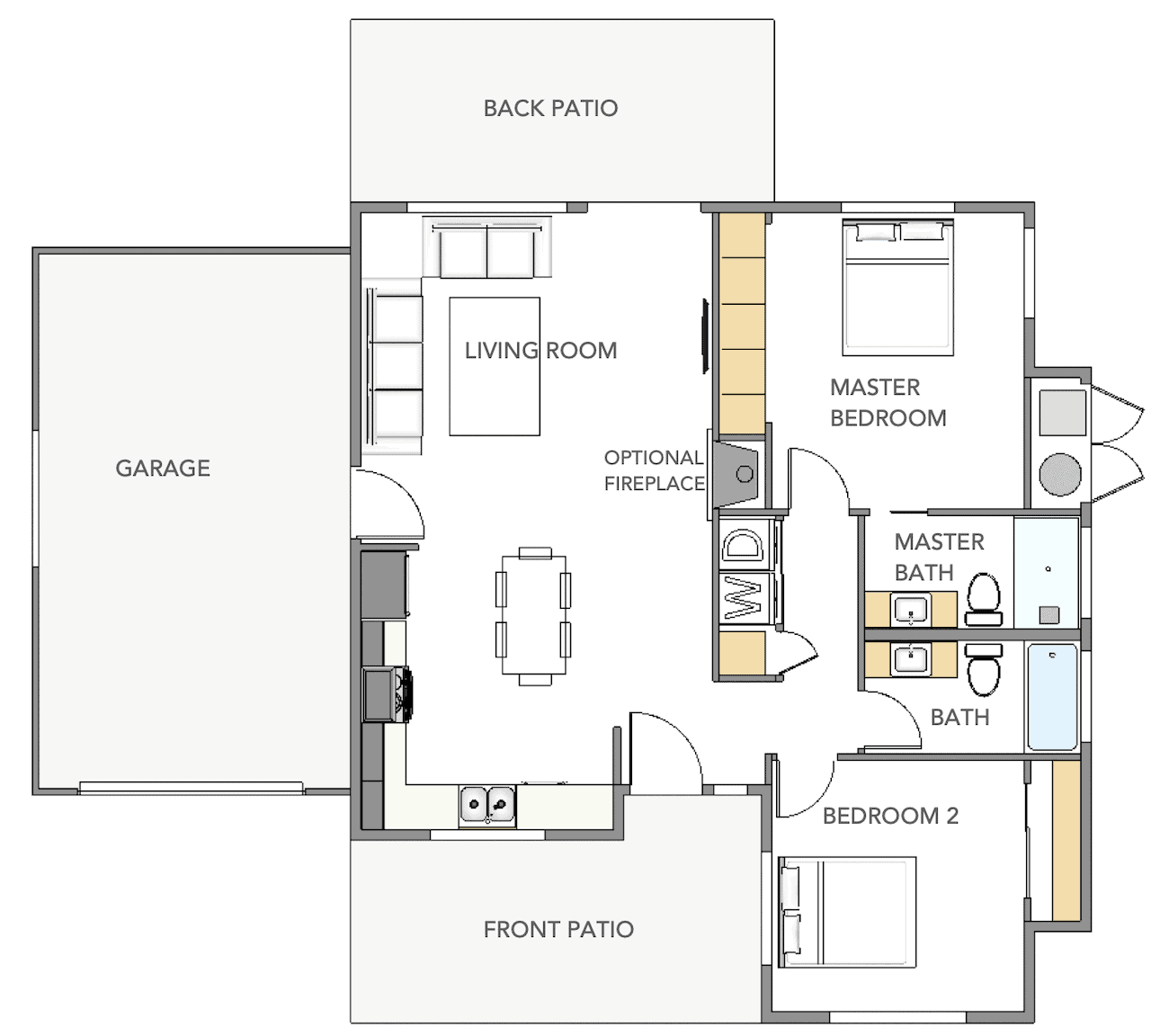 Images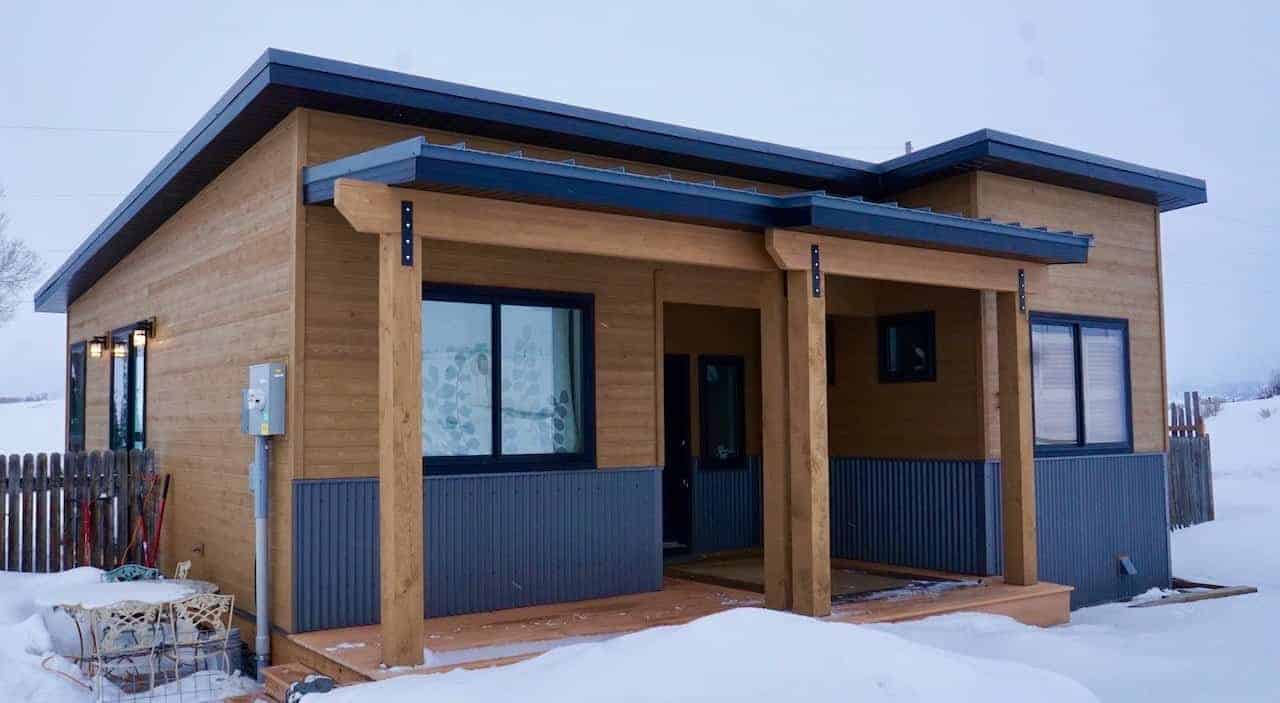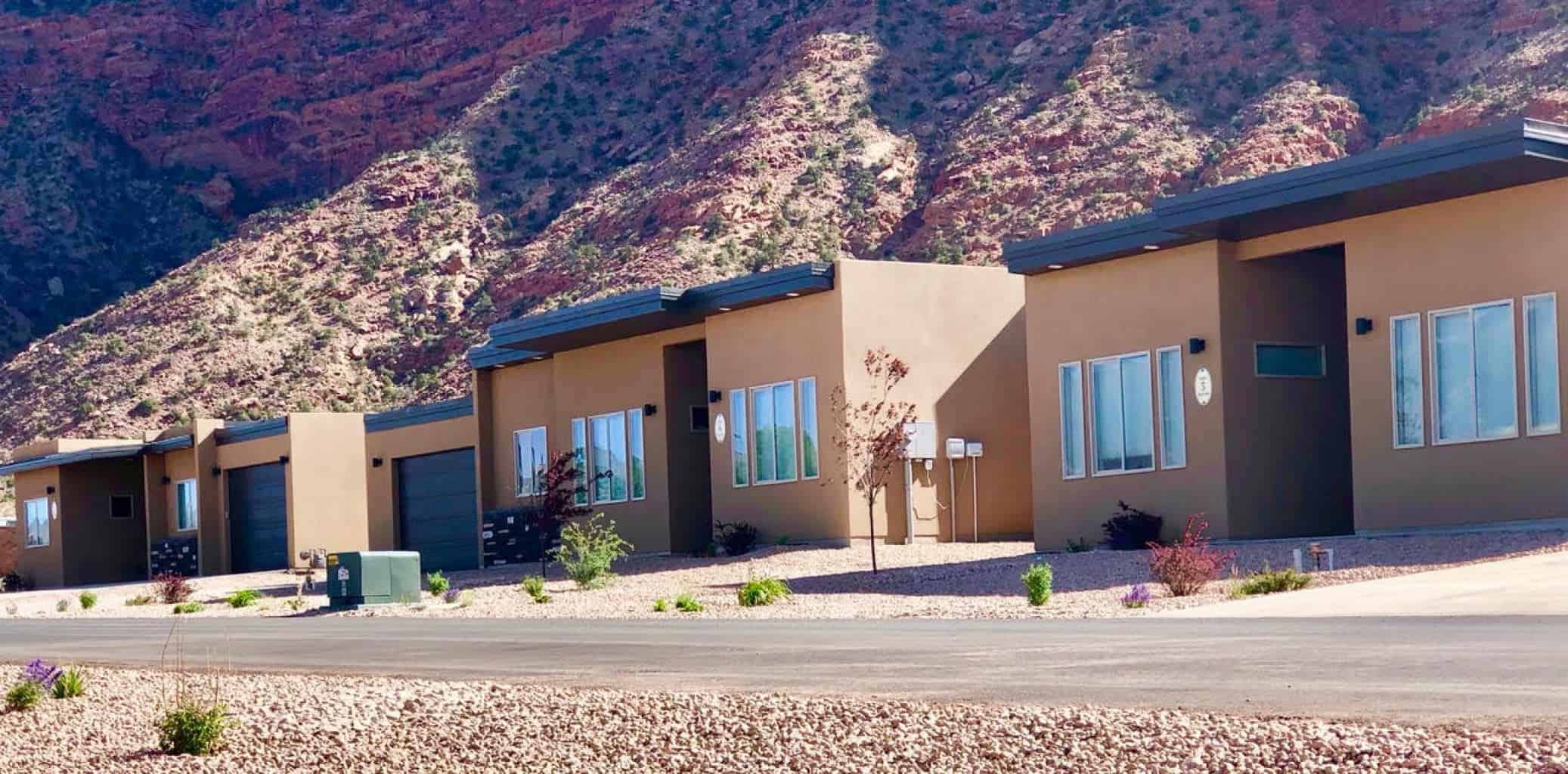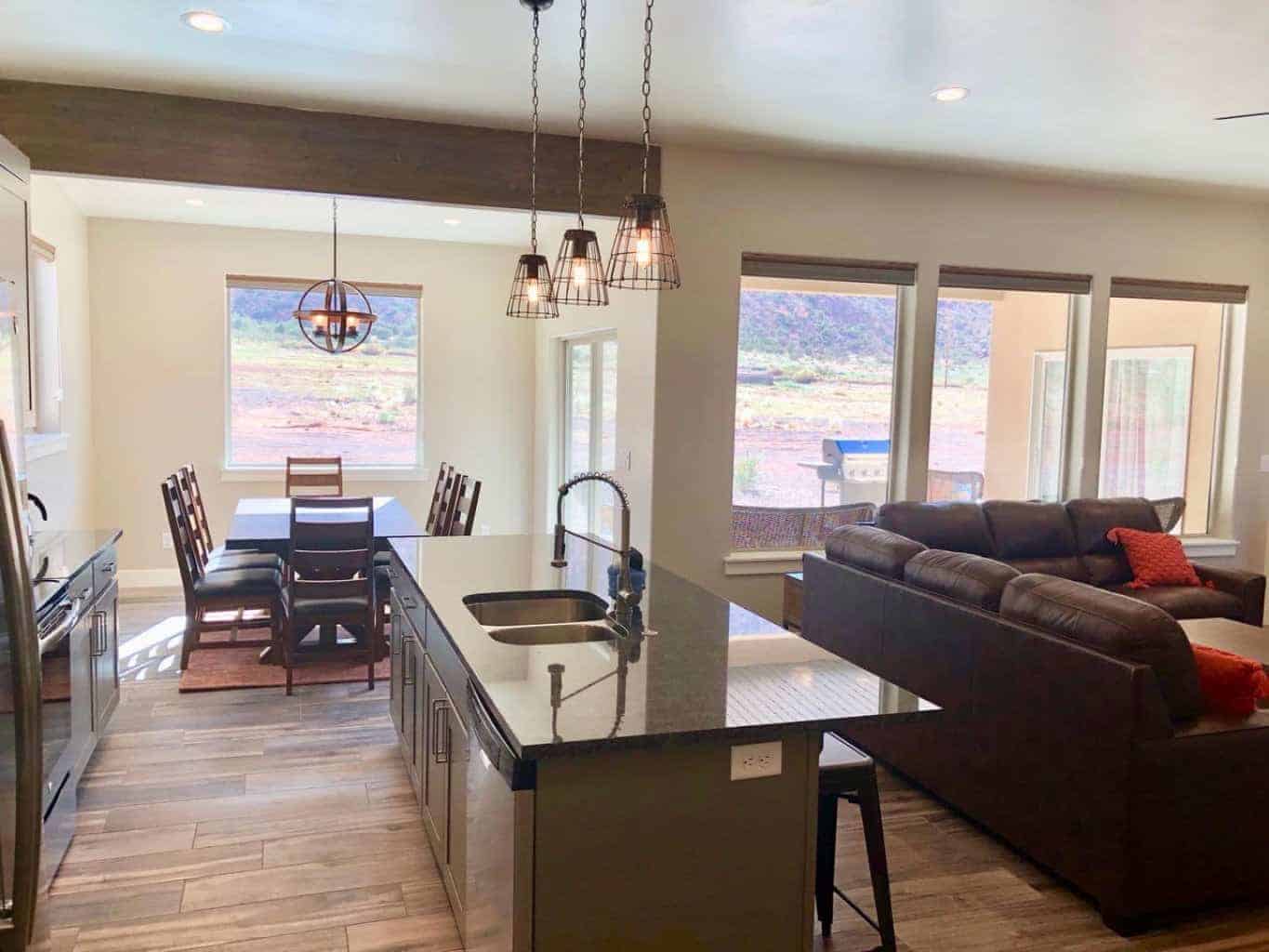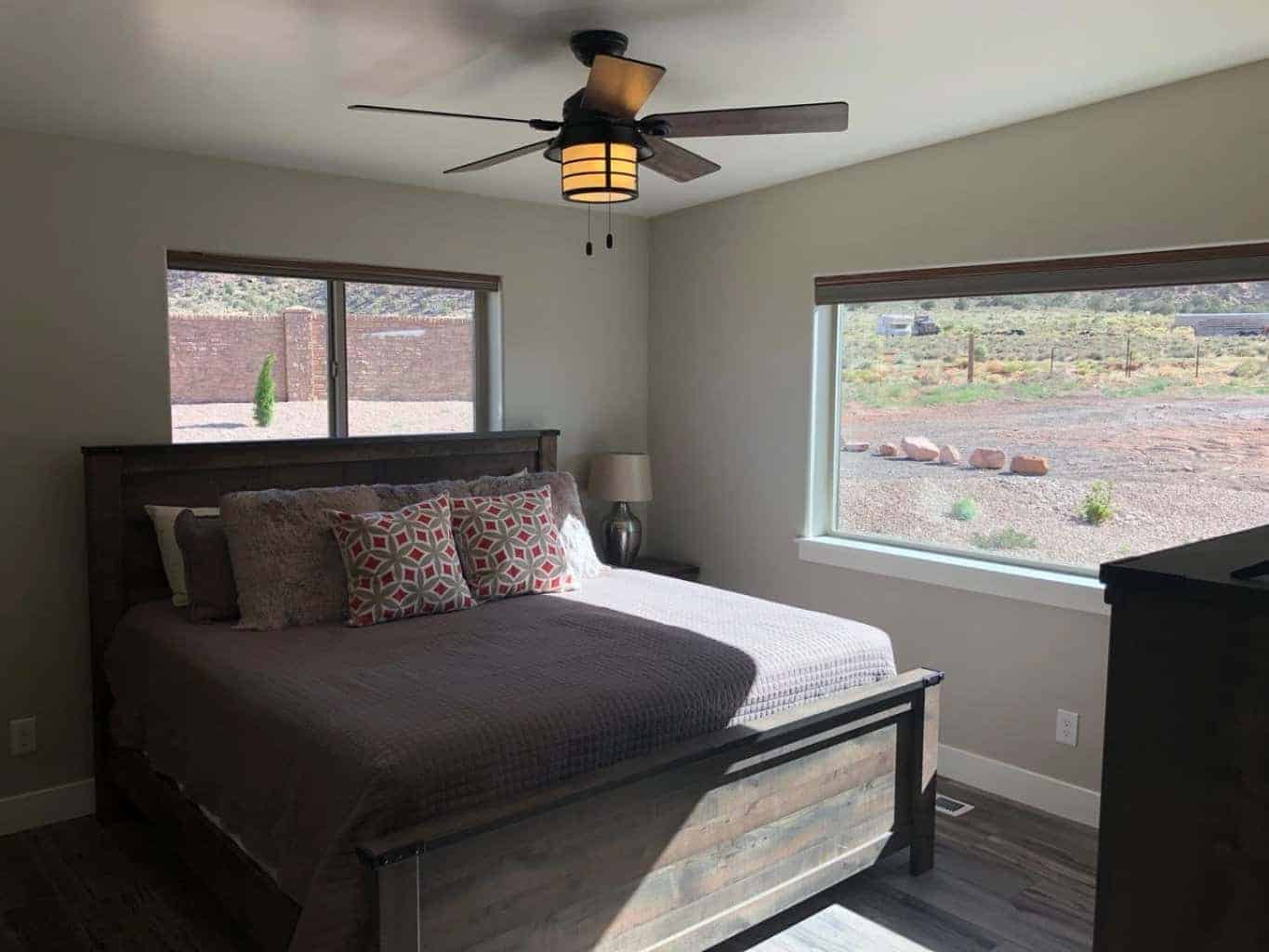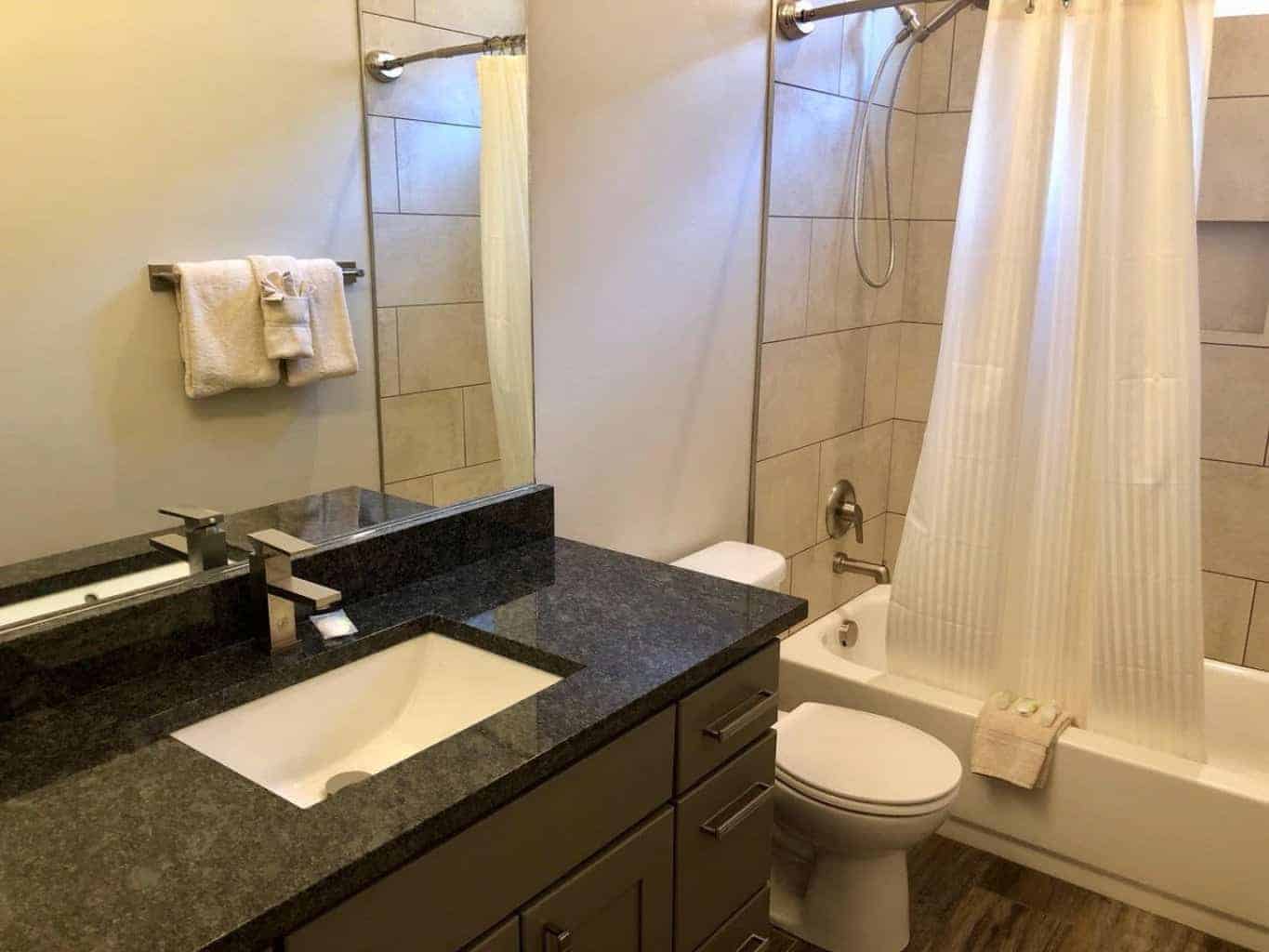 Zip Kit Homes Sedona Room Summary (ft.in)
First Floor
Public Living Space
Private Living Space
Bathrooms
Utility Space
Outdoor Space
Build Details
| | |
| --- | --- |
| Foundation: | Multiple Options |
| Roofing: | Metal |
| Framing: | Steel |
| Shealthing: | SIPs |
| Construction Notes: | Wall panels shipped without drywall - 2 x 6 framing with 2" rigid foam insulation at exterior side of wall with Zip Systems sheathing and Wood Plastic Core siding installed (with rainscreen airspace mounting clips). Electrical and plumbing work done on-site. Fiberglass batt insulation installed, then walls finished with drywall. |
| | Modular components shipped as a kit of parts to be assembled on site. |
Insulation
Ceiling:

(R | Type)

Wall:

(R | Type)

Ceiling:

(R | Type)
Finishes
| | |
| --- | --- |
| Siding: | Metal Siding / WPC (Wood Plastic Core) |
| Windows: | PlyGem triple pane |
| Entry Doors: | Therma Tru |
| Sliding / Terrace Doors: | |
| Walls: | No Drywall (installed on-site) |
| Floors: | Stone Polymere Core |
| Interior Finish Notes: | Slab on grad foundation homes designed for concrete floors, to be placed on-site. Pier foundation homes come with Thermory wood floors. |
Zip Kit Homes Sedona Package Includes
Appliances
| | |
| --- | --- |
| Range: | GE Standard Stainless (GE Premium or GE Profile upgrade available) |
| Cooktop: | |
| Microwave: | |
| Oven: | |
| Kitchen Hood: | included options |
| Refrigerator: | GE Standard Stainless (GE Premium or GE Profile upgrade available) |
| Dishwasher: | GE Standard Stainless (GE Premium or GE Profile upgrade available) |
| Washer / Dryer: | |
Kitchen
| | |
| --- | --- |
| Countertops: | Granite or Quartz options |
| Kitchen Cabinets: | included options |
| Kitchen Sink: | included options |
| Kitchen Faucet: | included options |
Bath
| | |
| --- | --- |
| Bath Sink: | included options |
| Bath Faucet: | included options |
| Toilet: | |
| Bath Tub: | |
Mechanicals
Water Heater:
HVAC Heating:
HVAC Cooling:
Ventilation System:
Solar Panels:
Alt Energy System:
Green Home Features:

Zip Systems wall and roofing sheathing and sealing
Rigid foam plus fiberglass batt wall, roof insulation
Advanced framing methods
Lean Building practices
Low-VOC finishes
Low-E triple pane windows
Green Home Features
Green Home Features:

Zip Systems wall and roofing sheathing and sealing
Rigid foam plus fiberglass batt wall, roof insulation
Advanced framing methods
Lean Building practices
Low-VOC finishes
Low-E triple pane windows

Alt Energy System:
Solar Panels: